India, a land of diverse cultures, ancient civilizations, and breathtaking landscapes, captivates with its vibrant tapestry of traditions and warm hospitality.
This article will uncover the 28 states and capitals that make India a truly enchanting nation.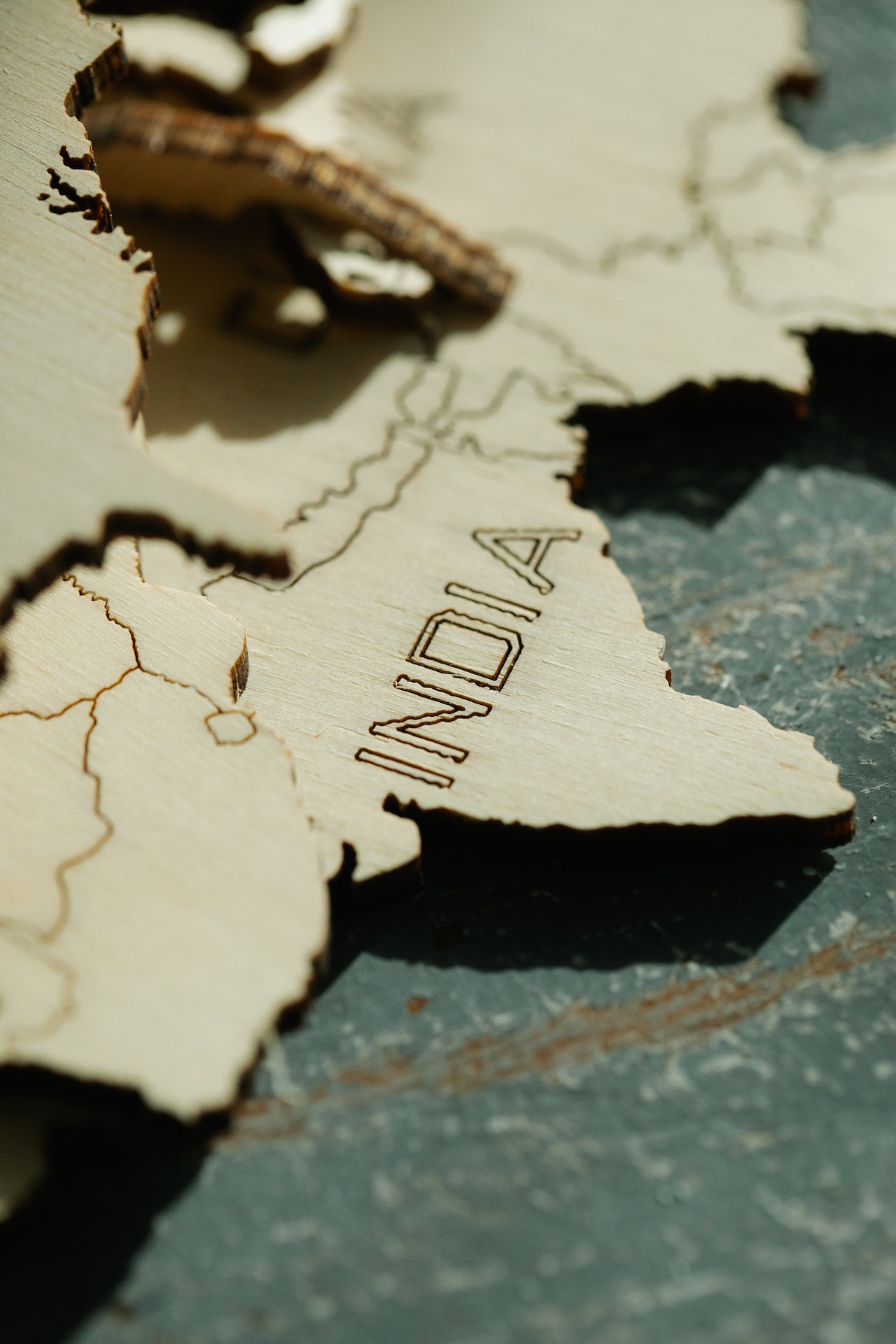 Andhra Pradesh – Amaravati: Situated on the banks of the Krishna River, this ancient city is renowned for the Amaravati Stupa, a testament to its Buddhist heritage.
Arunachal Pradesh – Itanagar: Nestled amidst the Eastern Himalayas, Itanagar offers a glimpse into the unique tribal cultures of the region with panoramic views of majestic mountains.
Assam – Dispur: The city houses the Assam Secretariat and the Assam State Museum, showcasing the state's history and cultural heritage.
Bihar – Patna: It boasts historical sites like Nalanda University and the impressive Golghar monument, reflecting Bihar's glorious past.
Chhattisgarh – Raipur: Alongside thriving steel and coal industries, Raipur offers ancient archaeological sites and picturesque landscapes.
Also Read: Investors From the US, India and Germany Are Buying Up Silver
Goa – Panaji: Panaji is located on the banks of the Mandovi River. With sun-kissed beaches and lively nightlife, it embodies the laid-back yet energetic spirit of Goa.
Gujarat – Gandhinagar: Named after Mahatma Gandhi, it houses the iconic Akshardham Temple, a symbol of spiritual tranquillity.
Haryana – Chandigarh: Shared as the capital of both Haryana and Punjab, Chandigarh is a masterpiece of modern urban planning. The city, designed by renowned architect Le Corbusier, showcases remarkable architecture and beautifully landscaped gardens.
Himachal Pradesh – Shimla: Nestled in the Himalayas, Shimla's colonial-era charm, picturesque landscapes, and pleasant climate attract tourists worldwide.
Jharkhand – Ranchi: The city offers a serene retreat from urban life, surrounded by lush forests and scenic waterfalls.
Karnataka – Bengaluru: Often referred to as the "Silicon Valley of India," Bengaluru is renowned for its thriving IT industry. The city also boasts beautiful gardens, historical landmarks, and a vibrant culinary scene.
Kerala – Thiruvananthapuram: It is a city of tranquillity and natural beauty. With stunning beaches, ancient temples, and backwaters, it showcases the idyllic charm of "God's Own Country."
Madhya Pradesh – Bhopal: The city's architectural wonders, such as the Taj-ul-Masajid and the Upper Lake, captivate visitors with their grandeur.
Maharashtra – Mumbai: This city is a melting pot of diverse cultures and a center for finance and entertainment. With iconic landmarks, vibrant street life, and Bollywood glamour, Mumbai embodies the spirit of modern India.
Manipur – Imphal: Nestled in the northeast state of Manipur, this city boasts ancient temples and the serene Loktak Lake. Imphal offers a glimpse into the region's rich heritage.
Meghalaya – Shillong is a hill station known for its natural splendor. Surrounded by rolling hills, cascading waterfalls, and serene lakes, it's a paradise for nature enthusiasts.
Mizoram – Aizawl: Perched on the hills of Mizoram, it offers panoramic views, ancient landmarks, and a unique fusion of architectural styles.
Nagaland – Kohima: A city steeped in history and tribal heritage. With its vibrant culture and the historic World War II cemetery, Kohima offers a glimpse into the captivating Naga way of life.
Odisha – Bhubaneswar: The Lingaraj and Konark Sun Temple are a testament to the state's rich cultural heritage.
Punjab – Chandigarh: Chandigarh, shared as the capital of both Haryana and Punjab, showcases good urban planning and design. Its well-structured layout and scenic gardens serve as a model city.
Rajasthan – Jaipur: Rajasthan's "Pink City" is renowned for its majestic palaces and vibrant culture. The Hawa Mahal and the Amer Fort are just a glimpse of the regal charm that the city exudes.
Sikkim – Gangtok: It offers mesmerizing views of the Himalayas. With serene monasteries, adventure trails, and rich biodiversity, the city provides a blissful retreat for nature lovers.
Tamil Nadu – Chennai: A city of historical significance and cultural richness. From the iconic Marina Beach to ancient temples, Chennai showcases the state's vibrant heritage.
Telangana – Hyderabad:  It is known for its iconic Charminar, flavorful cuisine, and grand palaces. It offers a unique cultural experience.
Tripura – Agartala: This city is popular for its royal palaces and serene landscapes. The Ujjayanta Palace is a testimony to the state's royal history and architectural beauty.
Also Read: Kpit Tech Share Price Target for 2022,2023 and 2030
Uttar Pradesh – Lucknow: The city's magnificent architecture, such as the Bara Imambara and the bustling markets of Hazratganj, depict its cultural grandeur.
Uttarakhand – Dehradun: Its pleasant climate and proximity to the Himalayas offer a perfect blend of natural beauty and urban charm.
West Bengal – Kolkata: The "City of Joy" is the cultural capital of West Bengal. From the Howrah Bridge to the intellectual hub of College Street, the city is a hub of literature, art, and culinary delights.
Conclusion: India's 28 states and capitals vividly depict the country's diverse heritage, cultural tapestry, and breathtaking landscapes. Each capital city offers a unique experience, immersing visitors in its respective state's rich history, traditions, and natural beauty. Exploring these capitals is an invitation to witness the myriad shades of India's captivating essence.