We are sharing all IPO's of 2022 grey market premium price with the latest kostak rates, Ruchi Soya FPO. Live data of IPO GMP with the latest trading price of the grey market. Grey Market Premium IPO is calculated with some basic factors.
let us discuss first what is Grey Market Premium in the stock market, Grey Market Premium is also called GMP. Normally we use GMP short form for this term.
Grey Market IPO is an unofficial market where individuals buy/sell IPO shares or applications before they are officially launched for trading on the stock exchange. As it is an unofficial over-the-counter market, there are no regulations around it. All transactions are done in cash on a personal basis. Offical authorities like SEBI, NSE, and BSE are never involved in these GMP transactions.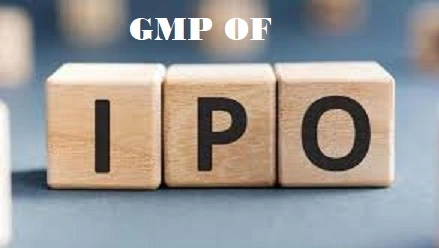 Grey market trading is done among a small set of people as there is no official platform or rules defined for this trading. Two popular terms used in the IPO grey market are 'Grey Market Premium' and ' Kostak'.
What is Grey Market Premium or GMP
Grey market premium is the amount that will pay by the buyer to the seller. In short, we can assume an extra price which will pay by one person to another person. Usually when a good fundamental company issues their IPO's with a specified price and the market expecting price is lower than company valuations, That time some intelligent investors pay the extra premium before listing and acquiring equities.
IPO Subscription is also a factor for a grey market premium IPO. if IPO will subscribe in good number then GMP of that IPO also boom with the same energy.
Live and Current Grey Market Premium
Live Sauda Price of Grey Market Premium
We have already shared our special review and post on two IPO's, you can click below to read these articles.
FAQs for Grey Market Premium of IPO
What is Grey Market Premium ?
An extra amount is paid by one person to person to acquire shares before listing. The process involved is totally illegal both the parties paid these rupees with the mutual agreement
What is Sauda Rate of Grey Market Premium?
Sauda is price arrived after a mutual agreement was executed. The prices decided by both the parties to each other are called sauda price, after agreement one party pays money to another that will be sauda price.
How can I Buy and Sell in Grey Market Premium?
There is no statutory body available in India to do these grey market activities, all the transactions are illegal and not pure safe. Some local brokers are dealing with grey market premium activities on their personal risk. one should find local broker to do GMP transactions.
Is Grey Matket Premim Safe?
NO there transactions are not safe, you can not claim or take legal action against these transactions. Please consult your financial advisor before trade-in the grey market.