Mutual funds for retired and senior citizens are a fantastic investment option for everyone since they can meet the financial goals of people of all ages, including young professionals, middle-aged people, and seniors.
Senior citizens have a few major goals in mind, such as earning a consistent income or seeing their investments grow over time. Debt funds can provide a steady stream of income, but the returns are often poor. Large-cap funds, debt funds, and balanced funds should all be included.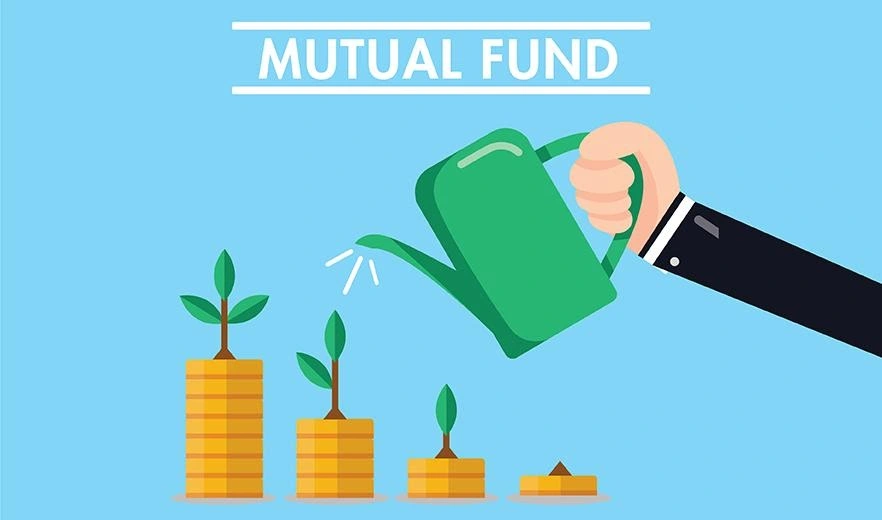 Senior citizens used to choose dividend income from mutual funds as a consistent source of income. These dividend payments, on the other hand, are not guaranteed and can only occur if the scheme is profitable. Furthermore, investors should keep in mind that when mutual funds distribute dividends, the money is taxed under the Dividend Distribution Tax (DDT) rules.
Mutual Funds for Retired and Senior Citizens
ICICI Prudential Balanced Advantage Fund
In December of 2006, the ICICI Prudential Balanced Advantage Fund made its debut. This hybrid scheme is a good alternative for senior citizens since it has a low investment risk and provides reasonably high wealth protection by hedging its equity investments and allocating a major portion of its assets to debt securities.
This scheme had allocated roughly 69 per cent of its assets to equity instruments as of January 2019, with the remaining 28 per cent going to debt and cash/cash equivalent securities. Over the last three years, the program has produced returns of 10.36%, which is good but falls short of the goal. However, over the last five years, the program outperformed its benchmark, generating 12.84 per cent returns. The ICICI Prudential Balanced Advantage Fund is a good choice for a senior individual who wants to protect his or her wealth through relatively safe hybrid plan investments.
SBI Blue Chip Fund
The SBI Blue Chip Fund is a large-cap fund, and as such, it belongs to a special category of mutual funds that are frequently regarded as the least volatile among equity funds. As a result, a scheme is an excellent option for senior citizens looking to invest. Since its inception in February 2006, it has been a stalwart of the large-cap category, delivering remarkable results. Large-cap funds, which invest the majority of their assets in large company businesses, are the safest choice among equity funds.
Due to their excellent foundations, large-cap companies are less subject to market volatility. Large caps account for roughly 82 percent of the scheme's assets, with mid-caps accounting for about 10% and tiny caps accounting for less than 1%. Over the last five years, the SBI Bluechip Fund has outperformed its benchmark, returning a whopping 15.64 percent. In the long run, this plan has the potential to provide senior residents with relatively good returns as well as capital protection.
Franklin India Ultra Short Bond Fund – Super Institutional Plan
Franklin India Ultra Short Bond Fund – Super Institutional Plan is a long-standing debt fund that was created in December 2007. Among mutual funds, this sort of debt fund has one of the lowest risk levels. Around 27% of the scheme's assets were allocated to national debt securities and AAA-rated debt instruments with low credit risk. Around 32% of the scheme's assets were allocated to AA-rated securities, with the remaining 41% allocated to A+/A- debt instruments.
Franklin India Ultra Short Bond Fund – Super Institutional Plan is an appealing option for senior citizens because of its focus on high-quality debt investments. The substantial returns on this mutual fund are another reason why senior persons should invest. As of January 2019, this debt plan had surpassed its benchmark in the short, medium, and long term, outperforming it by a significant margin throughout the 1 year, 3 years, and 5 year periods.
Axis Short Term Fund
Over the last three and five years, the Axis Short Term Fund has delivered returns of 6.35 percent and 7.29 percent, respectively. As a short-term debt fund, it primarily invests in debt securities with a residual maturity length of 1-3 years, which helps to keep the fund's overall portfolio risk under control. Furthermore, the scheme's investment's relatively short maturity provides good liquidity, making it one of the greatest mutual fund investments for older citizens.
The fund has invested over 92 percent of its assets in sovereign debt instruments and AAA-rated securities, making it a top choice for investors looking for a low-risk, high-quality mutual fund. This debt fund has also invested 6% of its assets in AA+ rated debt products and 2% in AA-rated debt instruments. The Axis Short Term Fund is an excellent choice for a senior citizen investor who wants to adopt a low-risk approach while still getting respectable returns.
HDFC Hybrid Equity Fund
In September 2000, HDFC Mutual Fund established the HDFC Hybrid Equity Fund, an aggressive hybrid fund. This nearly two-decade-old aggressive stock-oriented fund has the potential to deliver strong returns, and as a hybrid fund, it may carry a lesser degree of investment risk than a traditional equity fund. Around 63 percent of the scheme's assets were allocated to stocks, 8% to sovereign debt securities, 17% to AAA-rated fixed-income products, and 3% to AA-rated fixed-income instruments.
The plan has a low overall risk quotient since it has taken on significant debt exposure to hedge its equity holdings. The scheme's good performance against its benchmark over one and three years demonstrates its ability to grow investors' wealth in the short and medium-term. The HDFC Hybrid Equity Fund is a wonderful option for older citizens who want to invest in a low-risk mutual fund with good returns.
Conclusion
Senior citizens, on the whole, prefer to invest in low-risk, steady-income financial instruments like FDs and fixed-income schemes. Mutual funds, according to experts, are a smart option to invest in due to the declining yields from FDs and fixed income schemes.
Traditional fixed deposits and other fixed-income programs are popular among senior individuals when it comes to investing. It's because the major goal of investing for a senior adult is to provide security, financial protection, and a consistent monthly income. As a result, the investments they make are low-risk, moderate-return, and moderate-to-high-liquid.