Hello friends! today in this article we will be going to tell you about the top share market books in Hindi language. In India now people are switching from investing in fixed deposits to the share market so it is essential to know everything.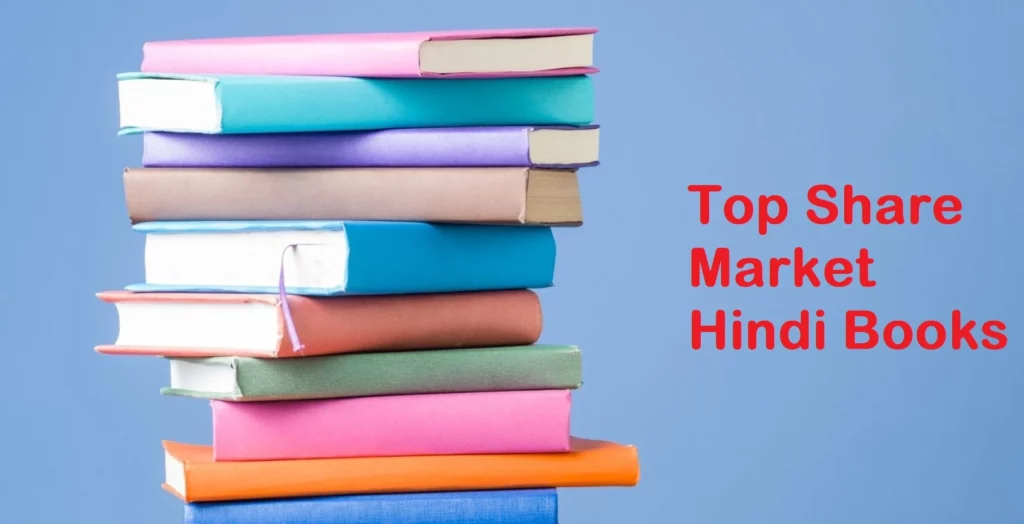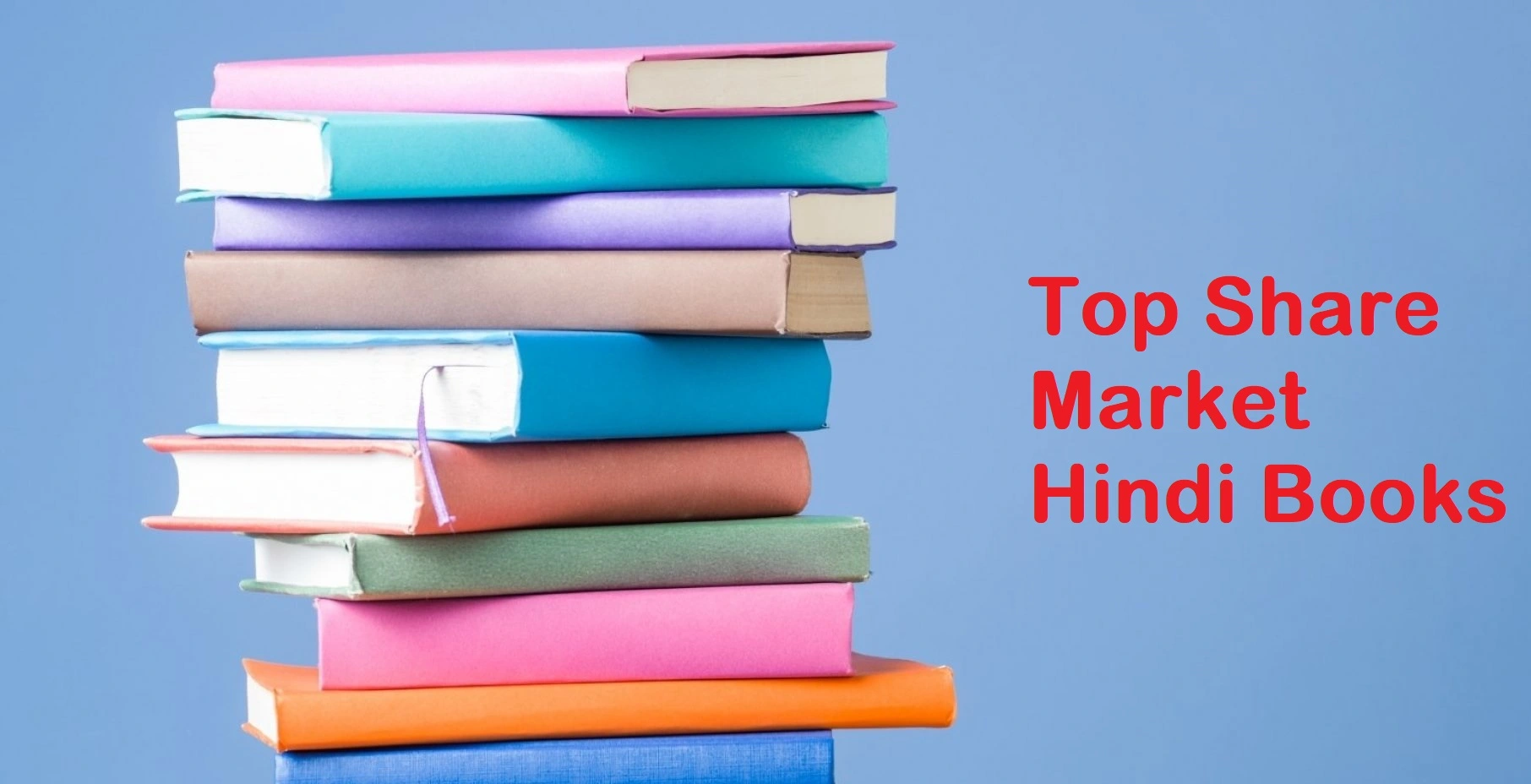 Learning about the stock market or how to invest in the stock market is not an easy game you have to be patient and gather knowledge about the share market. If you get some books which are in your native language then it will be very helpful to know about the stock market, what things we should keep in mind while investing in some company.
Some investors do not study the stock market. They just invest in some random company because someone said that it will give them a huge profit and in the end, they lose their money.
So we are going to suggest to you some books in the Hindi language so that you can read them. You will find these books very conducive as far as investing in the share market is concerned.
Share Market Books in Hindi
Rich Dad's Guide to Investing(Hindi) – Robert Kiyosaki
Robert Kiyosaki refers to his "wealthy father" in this novel. This "wealthy daddy" is not his real dad; instead, he is the father of one of his friends, who provided him with invaluable financial educational advice.
Robert Kiyosaki demonstrates how to be a skilled professional trader. He also suggests how the wealthy approach investment, and as business owners.
The book gives its first advice is that 10% of the population makes 90% of the revenue. Pareto's law applies to wealth distribution and even further. To succeed, it is vital to "not be average."
Although this book was not originally launched in Hindi after its success and becoming a best seller it is also launched in Hindi.
This book emphasizes one thing You could learn a great deal about money and capital investment, which will allow you to pay your payments every month. Even before collection agencies arrive at your house. Though I would not advise you to depend on the book. I would recommend that you read it once to understand what the author is suggesting you do with your earnings.
ArthaMedha—Kapil Arya
Arthamedha is a comprehensive reference on financial planning and investment management that was recently released.
Kapil Arya, a businessman, and former business executive turned novelist, is the first to publish the book. The book is a one-of-a-kind work of literature created by the strength of his statements and study.
This book is a one-of-a-kind masterwork in the self-help genre, particularly in the areas of financial planning, commerce, economy, and trade.
Arthamedha also offers managing money philosophies that will benefit those who make a good living but are unable to enhance their earnings and savings. Implementing the book's concepts will enable them to fast grow their fortune.
This book is based on several years of study on individuals who have flawless "true success" narratives and are the embodiment of income development and management techniques.
The book's concepts are useful for persons who are jobless or do not have a steady flow of income. The author thinks that by adopting the book's blueprint, prosperity will be abundantly granted.
Intraday Trading Ki Pehchan–Ankit Gala & Jitendra Gala 
The next book is based on intraday trading. For those who don't know what is intraday trading, Purchases and sales shares within the same working day are known as intraday trading.
Day trading is another name for intraday trading. Intraday traders attempt to benefit from price fluctuations by purchasing and selling shares on the same working day.
Intraday trading is when you buy stocks before the market closes on the same day. This type of transaction is always useful, whether a user is an expert dealer or a novice because the industry's signals and patterns will appropriately lead them.
This book is focused on some key concepts like an introduction to the security market, characteristics of a successful Day trader, Risk and risk management, strategies for stock selection, taxation, etc.
This book tries to cover every aspect of the stock market, especially the intraday market.
TradeNiti– Yuvraj Kalshetti


Yuvraj Kalshetti's Hindi book Tradeniti is 500 pages long. This book explains the fundamentals of the financial system. Trading knowledge in advance, including stop losses, targets, and the fundamentals of trading. 
The technical method is the most commonly used and recognized method of assessment in the world.
Tradeniti did a great job of explaining it, including the background of Technical Analysis, the fundamentals of Technical Analysis, candles, configurations, effects, and reasoning behind technical aspects. Yuvraj explained each chapter professionally and straightforwardly.
Fundamental analysis is the greatest investment tool among worldwide buyers, hence trade it included a chapter on it.
Tradeniti has outlined a grand plan for fundamental analysis, which includes conducting business, category, nation, and economic analyses only to invest.
Swing Trading Technical Analysis Hindi—Ravi Patel
Swing trading can help you make money in quick investing. Swing trading is taking a stance for a few days or weeks, considering the time frame. This book will assist you in mastering the short-term swing trading approach.
It will also assist you in obtaining answers to concerns such as when to enter, how long to hold, and when to exit in smaller timescales of swing trading. It also ensures that you bring home the majority of the gains every time you make a swing trading deal.
In Hindi, the best novel for understanding swing trading is with the use of technical analysis.
Conclusion
This is all we have in this article, we have tried to cover the top 5 books with different dimensions of the stock market.
Buying shares is a heavy investment, and understanding the stock market's techniques and fundamentals can help investors lower their risk.
New investors may find the many words of the stock market confusing, so consulting a book may help them comprehend them better.