Yes Bank is the most popular stock on the NSE and BSE market of India, the reason behind its popularity is known to every Indian investor and especially to those who are trade-in yes bank during big fall. Yes bank once trading above 300 rupees which is trading with average just 13 rupees, there were so many reasons behind Yes bank fall. Today we are not discussing Yes bank fall now we will talk about the new rising of bank, we will talk about Yes Bank share price target for 2022 year. Yes bank 52 week low was approximate 10.50 rupees and 52 week high is 17.45 rupees.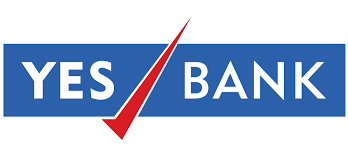 Let's discuss about the company, Yes Bank Ltd was incorporated in the year 2003. Its current market capitalisation stands at Rs 33498.41 Cr. In the latest quarter, company has reported Gross Sales of Rs. 200418.35 Cr and Total Income of Rs.233825.56 Cr. The company's management includes Sharad Sharma, Shivanand Shettigar, Ravindra Pandey, VS Radhakrishnan, Ananth Narayan Gopalakrishnan, R Gandhi, Atul Bheda, Mahesh Krishnamurti, Sunil Mehta, Prashant Kumar. It is listed on the BSE with a BSE Code of 532648 , NSE with an NSE Symbol of YESBANK and ISIN of INE528G01035. It's Registered office is at Yes Bank House,Off Western Express Highway,Santacruz (East)Mumbai-400055, Maharashtra.
Once Yes bank belonged to the Rana Kapoor family who not just destroyed bank fame and name also destroy investor wealth. Hidden NPA's and fraud loans push bank into loss from profit, Normally the Market called this corporate governance problem and punished stock price with heavy discount. but in the case of yes bank market is not just punished it destroy the share to its face value. In this uncertainty, the government has to put lot of effort to save bank. All Leading banks of India come forward and buy a stake in yes bank as per government instructions. these leading banks are SBI Bank, Axis Bank, ICICI Bank, Federal Bank, Canara Bank, etc.
Yes Bank Share Last Quater Financial
Let's discuss last quarter's result of yes bank so we can arrive at our conclusion of Yes Bank Share target for 2022. Yes bank December 2021 quarter result was more than the market expected, bank comes with awesome profit and reduces non-performing assets. Yes bank reports profit of 266 crore which is 77% more than same reported in last year same quarter. Bank Gross NPA is 14.65% and Net NPA is 5.29% which is good from last quarter. However, total income of the company decreased by 12.11% at Rs 56,320.30 crore for Q3FY22 as compared Rs 64,085.30 crore for the corresponding quarter previous year. The company's non-interest income plunged by 32.5% to Rs 734 crore in the third quarter of the current financial year as against Rs 1,087 crore recorded in the third quarter of 2020-21. On November 1, 2021, the bank had completed the sale of its entire stake in its wholly-owned subsidiaries YES Asset Management (India) Limited and YES Trustee Limited to CPL Finance and Investments Limited. The net positive impact to the financial results post this sale, including reversal of the impairment provision was Rs 14.94 crore.
Yes Bank Share Price Forcast
Despite some decrease in total income still, we are expecting the bank will grow in future and will report double profit from this quarter. we are expecting yes bank market capitalization will rise and bank will shift again to the large-cap category. But one thing nobody will tell you is that an exact time period for perfect growth may take 2 to 5 years. Yes bank target for year 2022 is totally concluded on basis of fundamental and technical basis. we are expecting one can buy yes bank stock with target of 40 rupees for the year 2022 with a stop loss of 10 rupees. Usually below 10 rupees stocks are treated the same as penny stocks so below 10 rupees market will again be punished to bank. This will extreme chance we are expecting this will not happen as a company have good financial than other banks who are trading price more than yes bank.